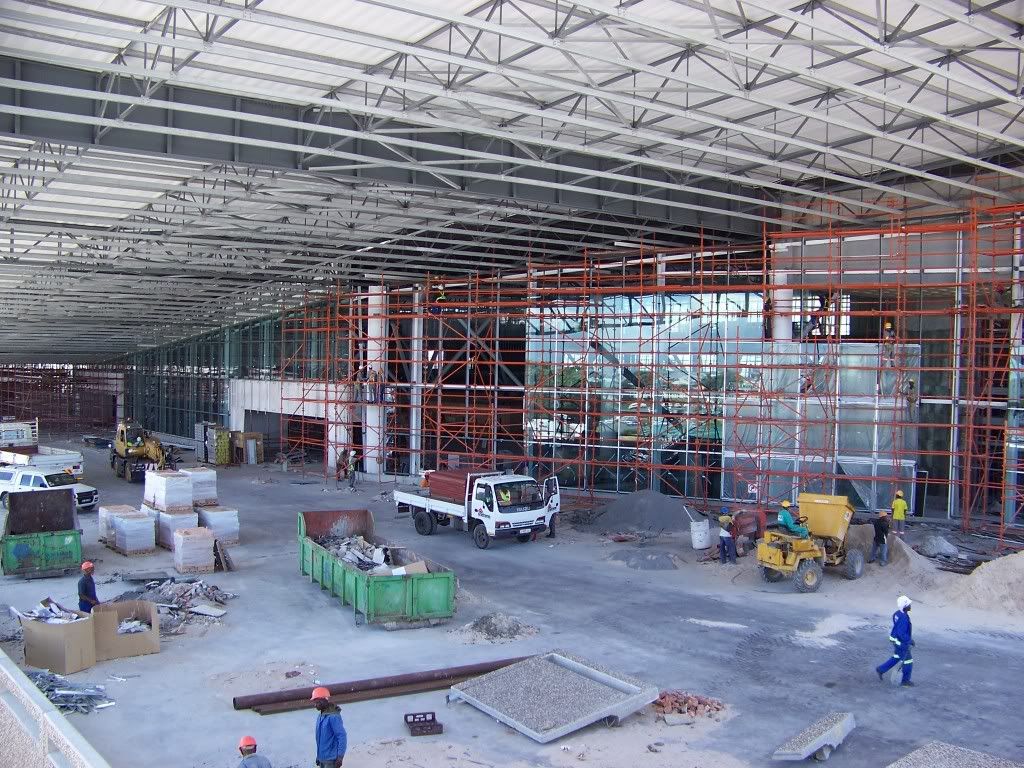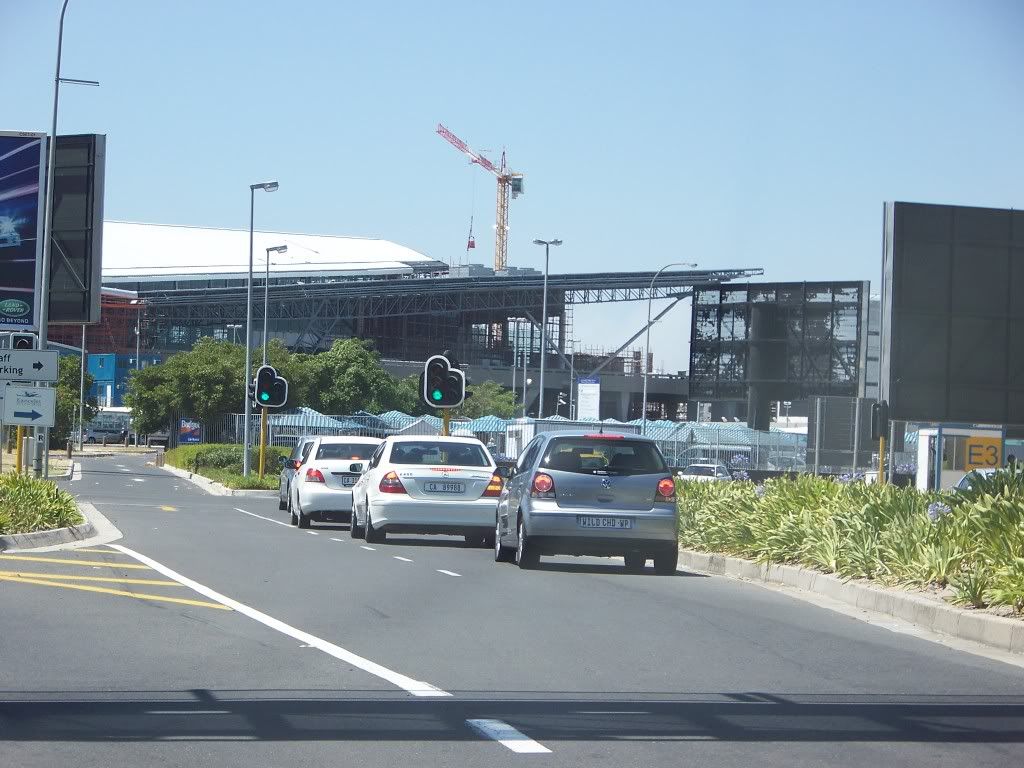 Terminal 2010 at Cape Town International Airport remains on schedule for its 2009 completion date. The large and imposing structure has risen up rapidly over the last year or so and provides an awesome view as one approaches the airport. From the rendering above, its appears to be wrapped in glass with a wing like roof structure forming the grand entrance. The entire project consists of the following:
A new terminal building (R1.5 billion)


A new retail mall (R60 million)


Elevated road


Additional passenger parking


Air side parking
400 of the 4,000 new parking bays at the new multi-storey parkade were opened in December 2008 with more parking bays to be opened as the project progresses. A new BRT link from the Airport to the City Centre will be in place before June 2010. In addition an express rail link, including elevated portions, from CTIA to the City Centre is currently being planned for completion by 2012.
Image credits:
Annman
,
Blueprint Architects
save