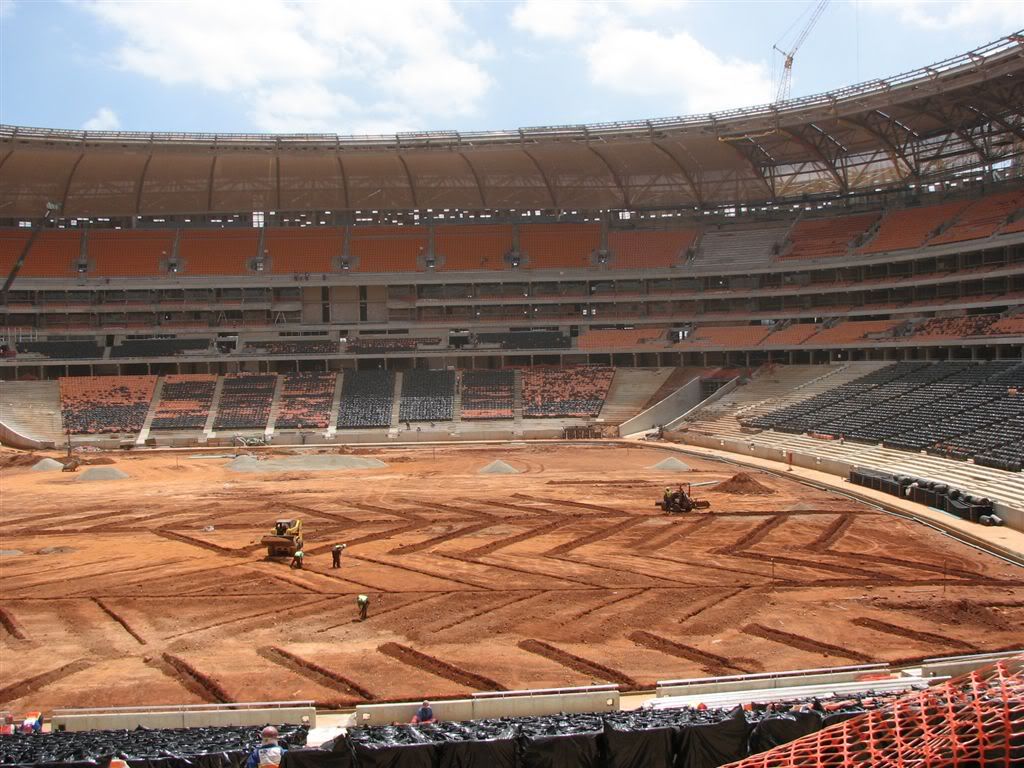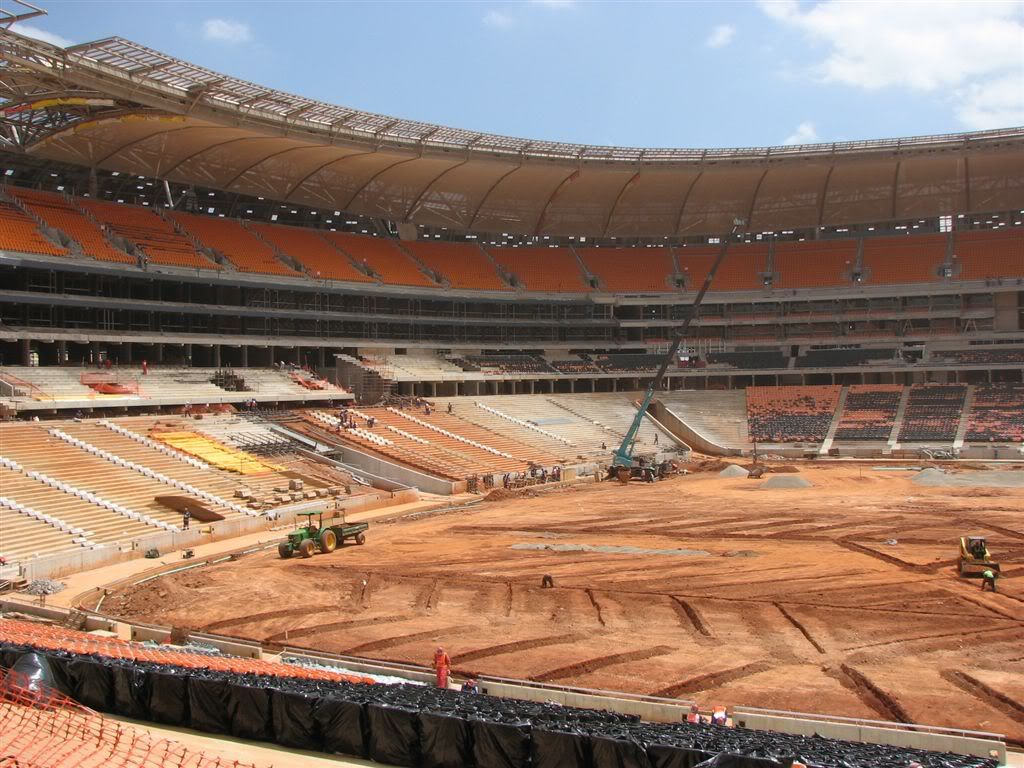 The 91,000 seat Soccer City stadium, also known as the "calabash", has started preparing the ground for one of the most special football fields in world history. As the venue for the opening and final match of the 2010 FIFA World Cup, the pressure is on to prepare a pitch worthy of the occasion.
The roof structure is looking superb with its inner fabric layer, and glass inner edge. The facade of the venue is completely wrapped in cost effective fibre concrete tiles of six different colour variations producing a spectacular visual effect during the day and at night.
The most important venue of the world cup is comfortably on track to meet the FIFA deadline in October 2009, with major works complete within a few months.